I remember when, back in 1997, I started studying the discipline of Revenue Management, the main mantra was: "learn from the past to create the future".
We spent ages to collect information, to collect pick-up, segmentation contribution, conversion rates, channel mix, RevPAR, nationalities, competitive set's rates, etc. We collected tons of data. Life was quite easy for Revenue Managers, procedures for collections, download of reports from the PMSs, data entry in heavy excel files. Every week we had a Revenue Meeting with all the participants, GM, DOS&M, Financial Controller, FOM, HR, HK.
Numbers were growing, sometimes very fast, sometimes a bit slow.
Revenue Management software were actually still basic and they did provide rate changes based on seasonal price list combined with rooms occupied. It was the beginning of a revolution: some of us were afraid of tech, the fear was tangible that machines may substitute Revenue Managers one day.
We learned that no matter what could happen, the flow was roughly the same:
Data collection;
Analysis;
Define strategies;
Sharing info and fixing the strategies with the Revenue Team;
Applying the strategies;
And the wheel keeps on turning again and again and again.
Life was quite easy for Revenue Managers.
We learned how to manage "local" crises, by diverting offers' strategies to other countries.
When the travel world stopped and Revenue Management started its own revolution
Suddenly something really different happened, that never happened before. Something that would have changed completely our lives happened: September 11th, 2001. We started not to count anymore on previous data, especially for the short periods. The travel world stopped for a few days in general and the US travelers, started a bit later to travel again.
After this tragedy, Revenue Management started its real revolution. Figures until then collected were not anymore sufficient to compete in a market that was recovering after 9/11. The revolution moved the future of Revenue Management to a matter of numbers, and the pricing impact was based mainly on the occupancy's evolution had last year, compared to this year, the speed of the pick-up per segment, the booking window per channel per segment, the weather forecasts and the political and economic trends, and several other information. Too many variables have actually become of vital importance that could not be underestimated.
In a certain way this revolution was actually quite exciting, giving the Revenue Managers a real impact role in Hotels' organizations. We passed from Revenue Managers taken from Sales & Marketing Department, to real analysts specialized in statistical development of trends and demand. Revenue Management then began its mutation to a science. The interaction between human beings and machines, became increasingly important due to the need to make intelligible, data taken from different sources, received in different formats, and therefore the urgency to make the collected data useful, greatly accelerated the development of IT solutions that allow the collection of data from different sources, manipulate them, making them understandable in unique reports. Revenue Management Systems started to be of real help to the Hospitality Industry.
But the destructive war has not yet begun
We grew up believing that tourism was an industry that would never cease to exist. We grew up thinking that any bad debts in some markets would be offset by other markets. We grew up believing that political crises in some areas of the globe would have little impact on traditional tourist destinations.
Nothing could be more wrong, nothing could be further from reality
The month of March 2020 will forever be remembered as the death of world tourism as we have known, lived and analyzed it.
Since that moment, we have witnessed a worldwide discussion on how Revenue Management will have to evolve, on what basis the forecasts will have to be drawn up. About how the guests will behave. A series of questions to which, today, we still have to find all the answers.
Separating facts from hypotheses
To my perspective, we have to separate facts from hypotheses.
The facts are very simple. The historical data has lost importance, the booking window is no longer indicative, the pick-up does not generate trends, guests have changed their needs and expectations.
If we start from here, we are faced with a series of hypotheses to analyze:
the pandemic crisis, in many cases, has generated an increase in private savings;
the need to travel has remained dormant for the duration of the various lockdowns imposed by the various nations, and is now ready to explode with all its energy;
the "panic strategy" of hoteliers (in this case more than understandable), who are trying to learn the "new scenario", proposes low rates even for niche luxury products;
most likely, we will be faced with a new subdivision of the canonical seasonality, expanding them;
the guests have changed the needs and expectations linked a lot to the habits acquired during the pandemic, sanitation, distancing, prevention.
So, the activities to be put in place seem to be quite clear.
The need, which starts from ignorance of trends, must be aimed at building new paradigms in the shortest possible time.
Learning again to collect, analyze and compare new data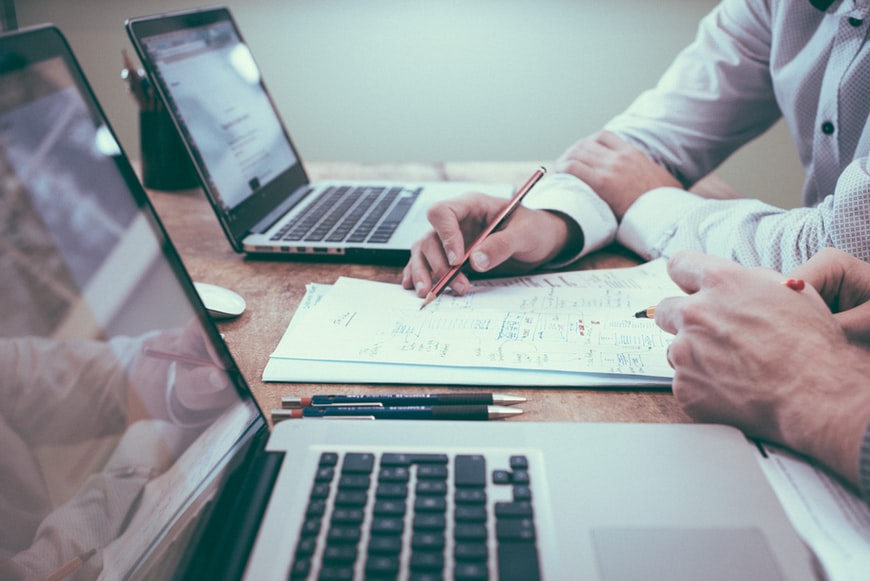 Here, the watchword is "in the shortest time possible".
In the shortest possible time, we will have to learn to collect new data, coming once again from the most diverse sources, analyzing them and comparing them with the new needs of the new guests.
It will be necessary to govern the data, without being subjected to it. Also, it will be necessary to develop empathic sensitivity to understand the needs of the guests.
The data will be increasingly important and computer aids will be increasingly sophisticated in the collection and analysis of data and simpler in returning them to operators.
The hospitality industry has a unique opportunity, the pandemic has brought everyone back to the same level a bit like the "safety car" in Formula 1. The speed in accepting change and modifying accordingly will be the real challenge, in a much broader market and with ever fewer differences in the offer.
The traditional hotels, combined in the different categories, will mix with the tourist solutions of short rentals, no longer proposing wars of rags aimed at the tariff reduction, but, on the contrary, proposing a mature offer to an increasingly effervescent and niche market.
We will not be able to do without technological support, which will allow us not only to collect data that otherwise we would not have been able to collect but will allow us to do so ever faster. For those who are no longer used to a pencil, an eraser and a calculator, we have tried to measure the time needed to collect the data that Revenue Management systems collect today, their intelligible conversion, their analysis and the definition of a strategy. To analyze a single day, it takes between 5 and 6 hours.
We firmly believe that the future of Revenue Management is a strong cohesion between the technological aspects and the sensitivity of the human beings.
A true alchemy between statistical data, guest needs and human sensitivity.
Welcome to the new hospitality industry where the customers will create the numbers, and not the numbers will create the customers!
About the author
Riccardo Cocco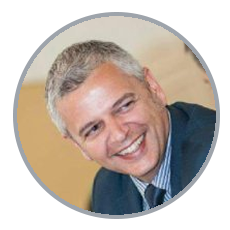 has been working, living and breathing Hospitality for over 30 years. He is a Revenue Management expert, a Hotel Manager and a Consultant. He was Regional Vice President of the Hotel Managers Association and Auditor of Skal International Rome. He collaborates and has collaborated with many of the most important national and international hotel companies, including Alpitour World Hotel & Resorts (VOIhotels), Radisson Blu Hotels & Resorts, The Charming Hotels of the World, Starwood Hotels & Resorts. In 2009 he was Director of the 14 structures used as hotels for the G8 / G20 summit in L'Aquila, within the military base of Coppito, managing hospitality for over 32 guest nations. He collaborates as a lecturer, associate professor and lecturer with the Baicr, IPSEOA Tor Carbone, University of Tor Vergata, Lynn University and Florida International University. He is the founder of FORMAT – ospitalità d'autore, an hub of technical-operational professional consultancy for Hotels and Short Rentals. He is professor of Revenue Management in the master's course in English at the University of Rome Tor Vergata: "Tourism Strategy, Cultural Heritage and Made in Italy". Together with his wife Francesca, an interior design expert, he created the short-term rental group Sweet Collection. He is the head of Next Gen Opti Italia, a Company that offers cloud based solutions for the hospitality industry and member of The Revenue Management Alliance.
To find out more ways to improve your hotel revenue management and operating profit why not get in touch with us today, we would be delighted to hear from you.
Interested in OutPerform RMS, our Revenue Management Solution? Why not book a free demo and our fantastic team will be more than happy to guide you.
Also, you can follow us on our social media channels and stay up to date with our latest news: Twitter, LinkedIn, Facebook.