Making the most of guest 'touch points' – 9 Top Tips to increase Hotel Revenue!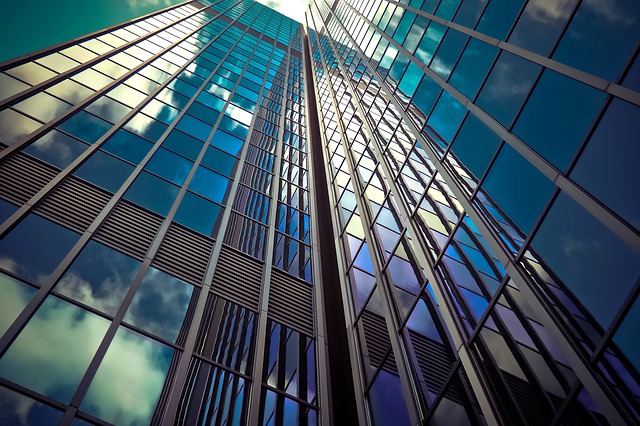 The aim of any hotel revenue management team is to increase hotel revenue and of course there are various ways you can achieve this. Part 1 of this series explored increasing hotel revenue using pricing. Part 2 is all about the various 'touch points' you have with your guests from first to last contact. The aim is to make the most of each individual opportunity to really maximise your hotel revenue!
Tip one – Creating awareness and first contact
The first step to creating a hotel booking is to get people to know you exist. This can be done in a number ways and some examples include; your website, social media, advertising such as Google Ads and Facebook Ads, billboards, leaflets, PR articles and guest write ups and reviews. Making sure you appear in local search results is also essential.
All your media needs to be bright and engaging and in the case of your website, mobile friendly, quick to load and easily navigable. Branding is important at this stage as a strong sense of branding will create that awareness all the more quickly. Themes such as 'Art Hotels' or 'Environmentally Friendly Hotels' can also help with awareness, memorability and provide a story to share on social media.
Tip two – Guest Booking
Once the customer is aware of your existence and has navigated their way to your website, or made a call to your reservation team, the next stage is ensure you have a clear product offering. The booking process also needs to be straightforward with all the information available so the customer can make their decision there and then. Don't give them a reason to leave the process with unanswered questions.
For example, is the room a de-luxe double or a standard twin room? Does it come with a view and a balcony? Is breakfast included, if not how much will it cost? Is the booking refundable and will there be late checkout charges. Can families book adjoining rooms and are free cots and extra beds available? These are all questions people will want answering as they go through the booking process and failure to provide this information could prevent them from completing the booking on the spot. This gives them the opportunity to go elsewhere.
The booking process should also prompt guests to think about additional add-ons that might be useful to them. Hotel pick up, car hire, on-site parking, extra fast WiFi (or is that included), champagne in room etc… are all useful add-ons to add to your bottom line and are a sign of good hotel revenue management.
Tip three – Hotel confirmation of trip
Nearly all hotels now confirm their bookings by email. This of course needs to include all the key information such as:
A welcome message and the hotel name and address. A link to the location on a map is also useful
A booking reference number with a link to a 'manage your booking' page
Check-in and check-out dates and the number of nights of the stay
The price per room per night
The full details of the room, eg. Deluxe King with city view and balcony
Breakfast details (if it is included)
Details of any other add-ons that have been booked eg. Champagne in room, extra bed etc…
The guest names and details
The payment details and your cancellation policy
Any ID requirements
The main purpose of this confirmation email is that it is informative and provides reassurance to the guest that they have booked the correct dates and made the correct arrangements. It is also an important touch point for the hotel revenue management team, and can provide an opportunity to upsell. Some great upsells include:
Why not book a full English breakfast in our restaurant overlooking the river for just £7.99 per person.
Reserve a table at our 5 star restaurant and each adult gets a free glass of house wine when you quote your booking reference number
Why not upgrade your room to a sea view for just £20 a night
Reserve your onsite parking in our secure underground garage for just £10 per night
Tip four – Hotel reminder and arrival instructions
Hotels have another opportunity to touch base with guests in the run up to the hotel check in. A booking reminder email is both useful for guests and also provides the opportunity to upsell once more.
The email should be a friendly reminder with links to all the key details as above. It should also provide information such as late arrival or early arrival instructions. Then you have another opportunity to upsell and let's face it everyone loves a deal.
If you have room availability why not offer guests an upgrade at a discounted rate? An offer of a discount or a free glass of wine with dinner if they enter their booking reference, could secure you that dinner reservation before they even check in.
Finally you should remind them of any ID requirements you may require.
Tip five – Hotel check in and greeting guests
The hotel check in or the moment you greet your guests in a key stage in the 'touch point' journey. Staff should be well trained to ensure guests are offered upgrades as they check in. When they arrive at the desk, confirm their booking, but point out that there is something better available if they wish to take it. Outline the value of the upgrade "you will have additional space plus your own private balcony" and offer them this option at a 'special rate'.
Tip six Hotel stay and guest experience
Your guest's actual stay at your hotel is of course the longest 'touch points' and therefore the most important. A positive experience will bring them back again creating loyalty and can also bring you those all-important positive reviews.
Make sure your customer is 'wow-ed' at every stage of their stay. Those little free extras may not cost a huge deal but go a long way to making sure you get a great review and that your customer returns time and time again
A choice between soft or firm pillow
A free bottled water and a chocolate on their pillow
Coupons for a free drink in the bar or a discounted meal in the restaurant
Discount vouchers or deal with local partnering businesses eg, gyms, spas etc.
Great hairdryers and a range of options for guests to charge their electronic devices
Free WiFi
Also make sure you use all the channels you have available to communicate with your guest while they are with you. Why not send at text to guests each evening saying "Join us in the bar between 6pm and 7pm for a complimentary drink and to meet other guests". This not only gives a great impression but gets people out of their rooms and into the communal areas, where they may then stay for further drinks, or stay for a meal in the restaurant.
All hotel staff from reception staff, to bar and waiting staff to housekeeping should be on-board with ensuring complete customer satisfaction and ensuring your guests stay runs smoothly from start to finish.
Tip seven – Guest Checkout
As guests check out, it is your last chance to leave a great impression. Make sure guests can either self-checkout or ensure your reception desk is well manned at peak times. There is nothing worse than queuing to settle your hotel bill. Everything needs to run smoothly and efficiently.
Be clear about cost of checking out late and how you charge. Make sure you are on top of charging guests appropriately.
Tip eight – Follow up
Great opportunity for a final positive 'touch point' is to send a follow up email or SMS message. Ask for feedback and a review and offer a discount off a future stay to create loyalty.
Tip nine – General data collection
Good hotel revenue management involved recording and using data effectively. By capturing guest 'preferences' you can tailor future offers and convey a personal service. If a guest is celebrating a birthday, why not send them an email ten months later inviting them to return and 'repeat the experience'?
Should they request a certain newspaper, a firm pillow, or have an allergy to nuts, that is all information that you can show that you have recognised their needs for future bookings.
We hope you have found these tips on how to make the most of guest 'touch points' useful. Using 'touch points' with guests pre and post stay effectively gives many opportunities to improve the guests experience and earn revenue from purchases that guests really enjoy, or value.
If you want to find out more ways to improve your hotel revenue management why not get in touch with us today, we would be delighted to hear from you. Of course we are also on all the usual channels, Facebook, Twitter, LinkedIn and Google+