A.I. powered price optimisation in hotel revenue management is a route to competitive advantage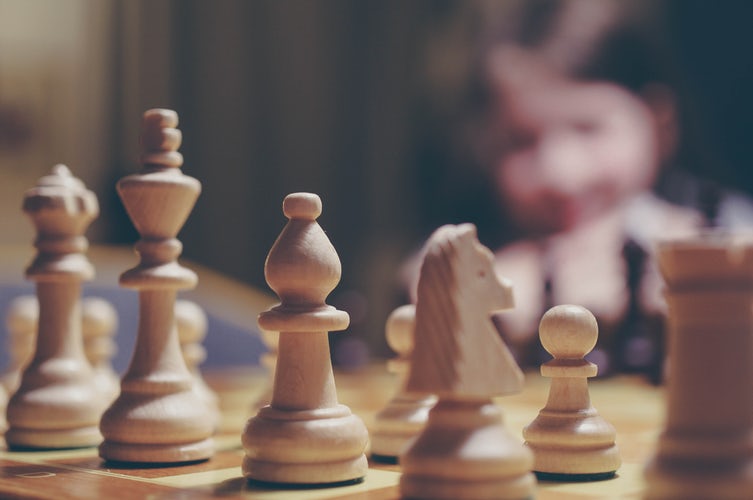 Ever since students studied Michael Porter competitive advantage as a pathway to organisational success, academia, students and most importantly businesses have attempted to understand his theory and put it into practice.
We look at the challenges that hospitality managers face on a daily basis.  We explore ways that, like Michael Porter competitive advantage students, you can gain a cost and differentiation advantage, and thus achieve those all-important sources of competitive advantage.
Hospitality management today
The internet and the IT revolution have boosted the number of devices and data modern hoteliers and Revenue Managers must deal with.  It has also increased the challenges the hospitality industry has to meet. Given these technological advances and challenges going forward it is difficult to imagine a Revenue Management without automation.
The reality of today's hospitality management is overly complex.  Simple industry professionals and Revenue Managers are armed with excel sheets, professionalism and experience yet are still struggling to make a positive impact on the hospitality industry. Chaos and approximation are the main market determinants. Most independent hotel RM's week to week workload is a total of 80% of time spent analysing data and reports – looking for observations and not strategising. At present there is little or no room for improvement in Revenue Management and big spaces are left for miscalculation, approximation and human error.
In addition to this, the hospitality industry is also being tested by IT security, Brexit, currency devaluation, short life span of technology, increased competition and new entrants, exorbitant CAPEX and OPEX, human error and volatile markets and prices!  If you are responsible for hotel revenue management, it is little wonder you may be feeling overwhelmed!
Sources of Competitive advantage via OutPerform RMS.
Given the situation in today's hospitality industry OutPerform is pivotal to competitiveness, in the hospitality industry, mainly as it deals with the industry's current barriers to profitability and transforms them in opportunities for profit.
OutPerform's A.I. transforms complexity into opportunity.
OutPerform thanks to its, intelligent and self-learning, algorithm based price setting and reporting capability enables hoteliers and Revenue Managers to set prices, according to much more than personal experience, necessity and rules of thumb.
Competition pricing, event analysis, OTA, STR, separate day/event analysis, day of week pattern, demand seasonality, market data, occupancy data, ADR and much more are assimilated and managed effectively and efficiently 24/7 in every pricing decision or report OutPerform produces.
Time waste, approximation and human errors are avoided thanks to OutPerform's ability to independently collect and gauge data, learn and finally produce tailored reports and pricing indications relevant to company and market demands. RevPar in consequence is boosted and GoPar is cut.
OutPerform has integration at its heart.
OutPerform not only collates data form CHMs and PMS and then shops for its own info on top of this, but also can be made fully operational in a matter of hours as is compatible to the vast majority of solutions used in the hospitality management industry.
OutPerform implements flexibility and resilience.
OutPerform is cloud based. OutPerform allows your Revenue management data to be stored safely office premises
This enables Revenue Managers to revenue manage from any world location. Also, protection against acts of god and cybercrime will be also gained. Nearly, 10% of cybercrime occurs in the hospitality industry.
OutPerform, implements the new, but leaves space for the old.
OutPerform safeguards niche, market knowledge and differentiation of offering. The methodology used by OutPerform allows its users to set their own selling strategy and this is fundamental as each hotelier knows his own market and business as no one else.
OutPerform allows for sustainable competitive advantage.
OutPerform is always adjourned and connected to the main industry player's needs. Once purchased there is no risk that the solution or its technology will become outdated or obsolete.
OutPerform has been built by revenue managers for revenue managers.
OutPerform is user friendly and of quick installation. Competition price optimisers take much longer to be installed and often can be only fully utilised by skilled industry professionals.
OutPerform has a proven track record.
OutPerform has allowed its users to cut GoPar and improve their RevPAR, by 15% in the first six months, on average, whilst the competition lacks behind, at around 6.5%.
Conclusion:
As we have pointed out hospitality managers face a wide range of challenges on a daily basis.  Like our Michael Porter competitive advantage students, there are a number of ways to gain those cost and differentiation advantages.
OutPerform has a number of sources of competitive advantage, for hoteliers. Its reporting capability allows you to review your core strengths and business performance with a few clicks, thus save resources and focus on mastery. Its ability to set the price intelligently, as per market and organisational needs whilst still giving you space to differentiate allows hoteliers not only to have the most competitive price on the market, but also the best price for their individual business.
If you are interested in a demonstration to find out how OutPerform RMS can give you your own sources of competitive advantage, we would be delighted to hear from you.  Book a demo or just give us a call for a friendly chat and to pick our brains.
Alternatively we are on all the usual channels, Facebook, Twitter, LinkedIn and Google+ .
Further reading:
Competitive Advantage: Creating and Sustaining Superior Performance by Michael E. Porter.